BAKHUB is a drop-in coworking space in Bakurocho, Tokyo, which has 4 metro and JR stations within 5 minutes walking distance. You can visit the main areas of Tokyo within 30 minutes. Also it is very accessible from Narita and Haneda Airport. Freelancers, business owners, nomad workers, location independents and travelers are welcome!
BAKHUB is managed by REGION INC., an editing and production company specializes in travel and tourism. We support your work and travel in Japan by providing information on many attractive coworking and coliving spaces in regional areas in Japan.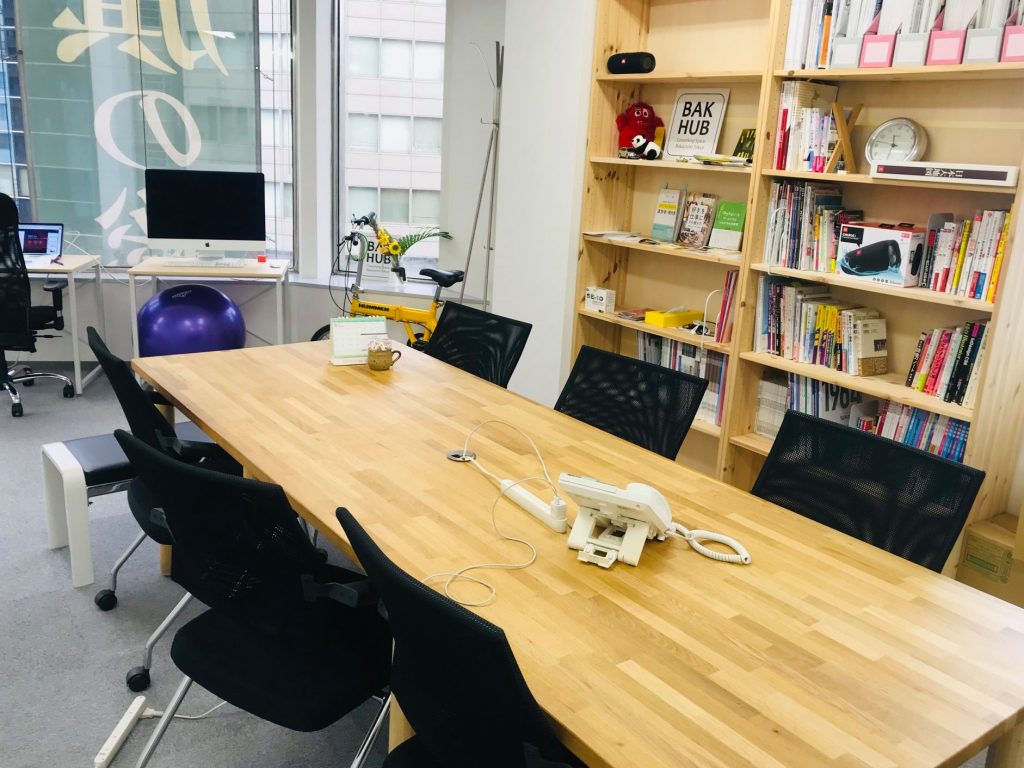 Access
1-minute walk from exit 5 of JR BAKUROCHO station
5-minute walk from East exit of JR ASAKUSABASHI station
5-minute walk from A4 exit of BAKUROYOKOYAMA station on Shinjuku Line
5-minute walk from A4 exit of HIGASHI-NIHONBASHI station on Asakusa Line
Address: 5F Mikami-bldg., 1-12-6 Nihonbashi Bakurocho, Chuo-ku, Tokyo, Japan
info@region-net.jp
+81-3-3639-1280
From NARITA AIRPORT
NARITA AIRPORT→(Keisei Line)→AOTO Station→(Asakusa Line)→HIGASHI-NIHONBASHI station
(approximately 90 minutes)
From HANEDA AIRPORT
HANEDA AIRPORT→(Keikyu Line)→SENGAKUJI station→(Asakusa Line)→HIGASHI-NIHONBASHI station
(approximately 45 minutes)
From TOKYO station
TOKYO station→(Sobu Line Rapid)→JR BAKUROCHO station
(approximately 5 minutes)
What We Offer
Drop-in Coworking Space
Free Wi-Fi(SSID and Password are on the reception desk.)
Free Drink(Please use free drink corner.)
Office Equipment
Rental Space for Seminars and Events
Consulting on making printed or web medium(REGION will support content making.)
Drop-in coworking
Price: 500 yen/1 hour, 1000 yen/1 day

Opening Hours: from Monday to Friday from 10:00 am to 5:00 pm
(excluding public holidays)
Rental Space
Price: 10,000 yen/1 hour(tax excluded)

Opening Hours: from Monday to Friday from 6:00 pm to 10:00 pm
(excluding public holidays. Saturdays, Sundays, and public holidays are negotiable.)
Capacity:
15 people with chairs
10 people with chairs and desks
Equipment:
2 displays
1 whiteboard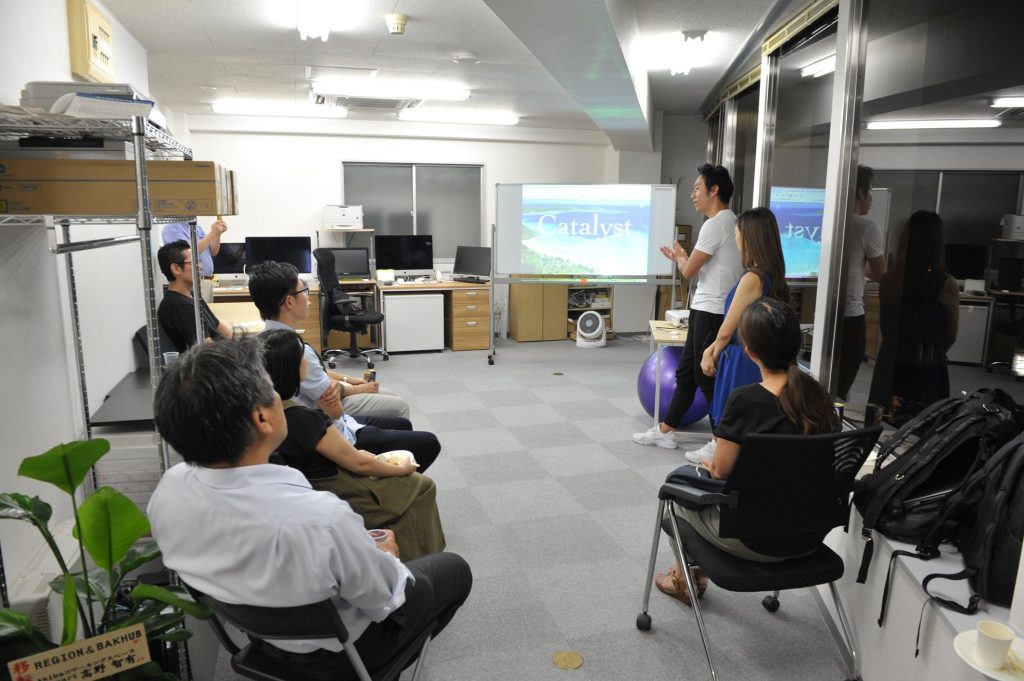 Reservation
Please let us know the estimated time of arrival by making a booking through facebook or email. Message us when you want a tour of BAKHUB.

https://www.facebook.com/BAKHUB/
info@region-net.jp
Charge for Printer Usage
Printing/Copying(monochrome) 5 yen/page
Printing/Copying(color) 30 yen/page
Scanning 50yen/unlimited
Sending Fax 50 yen/sending
Equipment Free to Use
Display
Earphone with mike
Mobile partition
Notice
Please finish your call or teleconference call within 30 mins. Also, when you make a teleconference call, please use an earphone with mike. If you need to make a call longer than 30 mins, please ask us. As we don't have private rooms to make a call, we need your cooperation. Thank you very much in advance!
Management Company
REGION INC.
http://region-net.jp/